Since becoming operational within the U.S. forces in 2007, the V-22 Osprey, an aircraft equipped with tilting rotors allowing for vertical takeoff like a helicopter and horizontal flight like an airplane, has unfortunately witnessed eight accidents causing a total of 21 fatalities. Regrettably, a ninth accident has recently occurred in Australia.
On the 27th of August, during the "Predators Run 2023" joint exercise conducted by Australian and American forces, which included participation from units of Indonesia, the Philippines, and East Timor, a U.S. Marine Corps [USMC] V-22B Osprey crashed on Melville Island. This island is situated in the Timor Sea, approximately 60 km to the north of Darwin.
Also Read: Une femme de 92 ans décède après avoir été percutée par une voiture à Auch
As reported by the USMC, there were 23 military personnel on board the aircraft, likely affiliated with the Marine Medium Tiltrotor Squadron 363 [VMM-363]. Tragically, three individuals lost their lives, while five others sustained severe injuries and were swiftly transported to the Royal Darwin Hospital, according to a statement from the Marine Rotational Force – Darwin.
Michael Murphy, the Commissioner of Police for the Northern Territory, revealed that Melville Island is routinely employed for military training activities. Following the disappearance of the V-22B Osprey, search and rescue efforts were promptly initiated.
"Additional police and military personnel were swiftly dispatched to Melville Island to provide support for the ongoing operations. Their tasks included attending to the injured, facilitating their transportation back to Darwin, and securing the accident site," he further explained.
This incident marks the second occurrence of a military aircraft accident during exercises held in Australia within a month's span. The previous event transpired on the 28th of July, during the "Talisman Sabre" maneuvers, when an Australian Army MRH-90 Taipan [or NH-90] helicopter plunged into the sea near Lindeman Island [Queensland], carrying four crew members.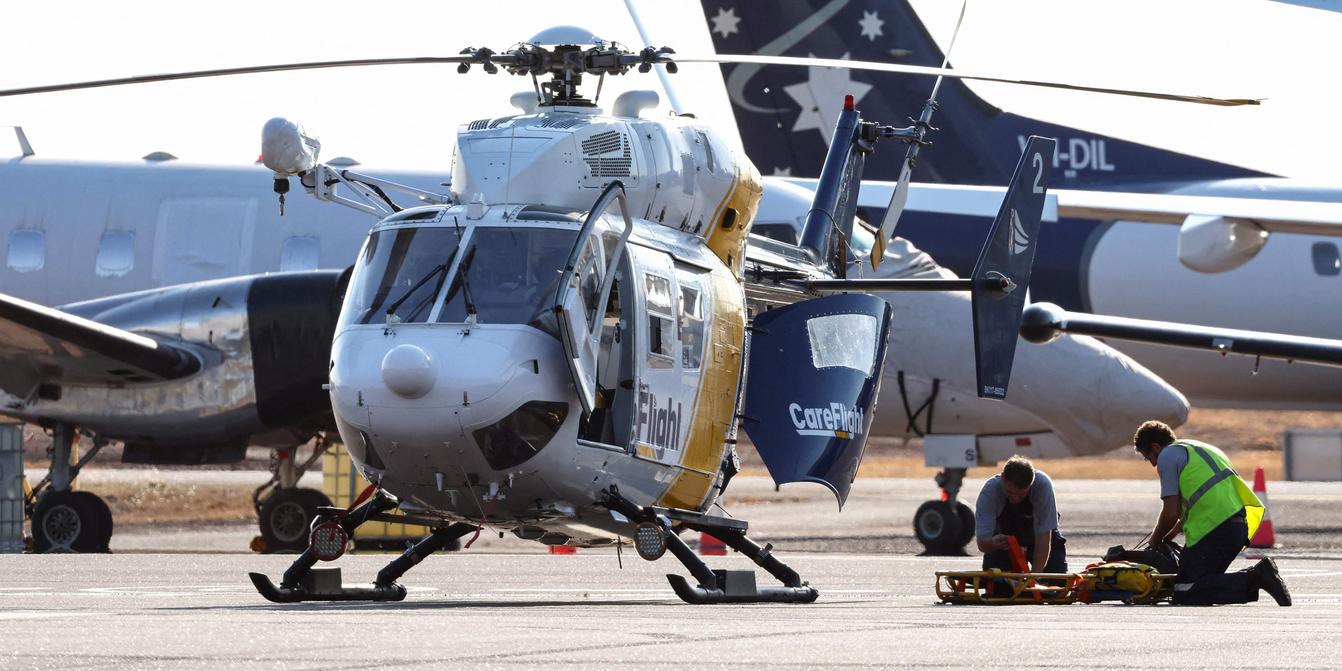 Irrespective of these incidents, the Marines experienced two losses of MV-22 Ospreys last year: one during maneuvers in Norway, resulting in four fatalities, and the other during a training flight in California, claiming five lives. In February of the previous year, the Pentagon opted to ground numerous aircraft [without specifying whether they belonged to the USMC, US Navy, or US Air Force] due to a defect found in a component responsible for linking the rotor gearbox to the turboprop.
For context, the V-22 Osprey, jointly developed by Textron and Boeing, encountered significant challenges during its development. Despite its maiden flight taking place in 1989, it wasn't deemed fully operational until eighteen years later due to a testing phase marked by a series of fatal accidents. Over 400 units of this aircraft have been manufactured in total. Notably, in March 2021, the accumulated flight time of this aircraft surpassed 600,000 hours.