Lewis Hamilton displayed impressive performance in both Practice One and Practice Two at Zandvoort, positioning himself for a closely competitive Dutch Grand Prix. The Friday sessions at Zandvoort yielded positive results for Hamilton, securing the third spot in Practice One.
However, an untimely red flag hindered his opportunity to achieve an even faster time. Practice Two saw Hamilton claim the fourth position, trailing behind Lando Norris, who set the pace by a mere 0.308 seconds. Notably, Hamilton emerged as the primary challenger to Max Verstappen in the long run.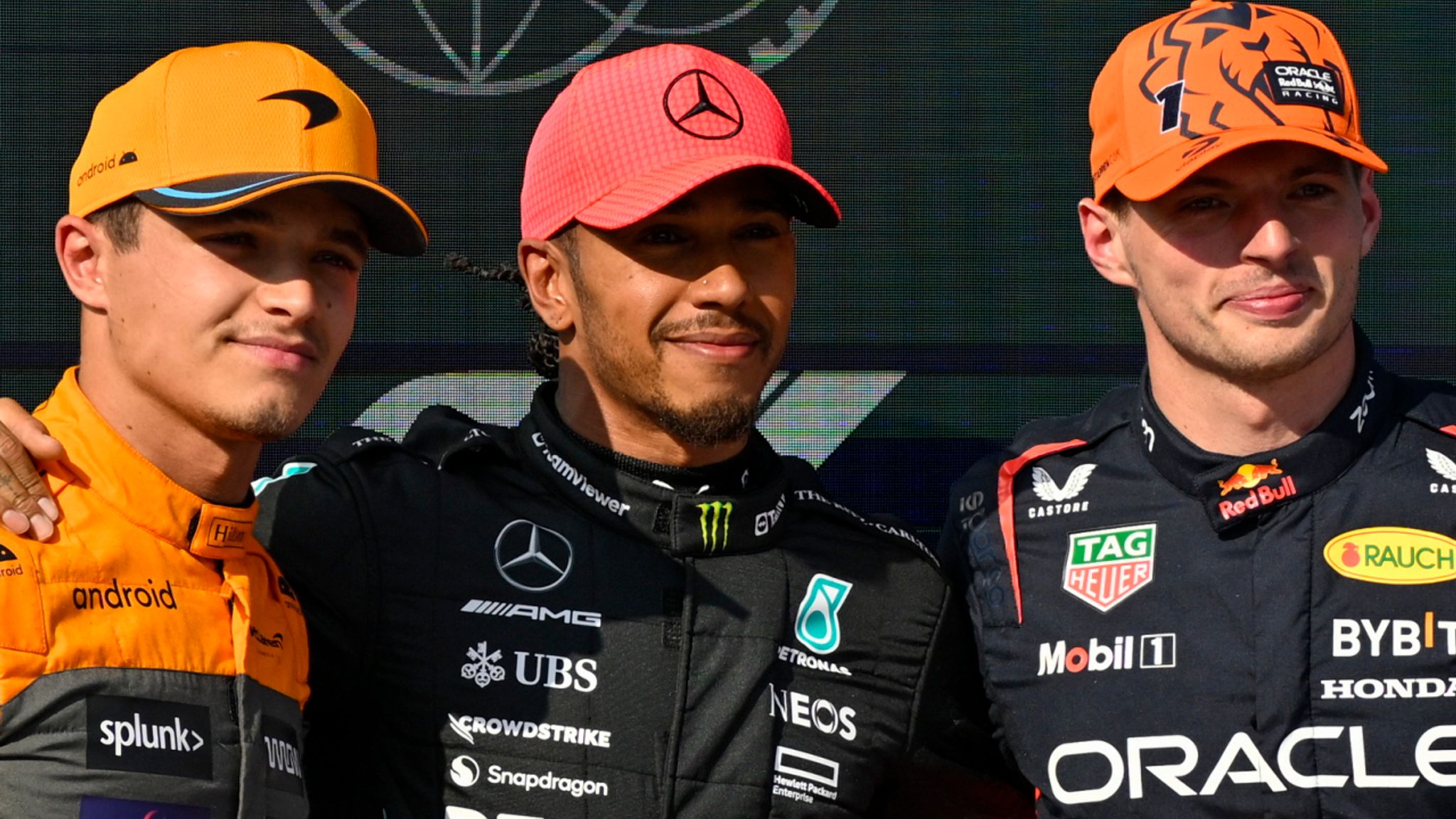 Hamilton reflected, "Our performance in P1 was strong. The car's performance felt solid right from the start, a testament to the hard work of our factory team." Subtle adjustments were made between FP1 and FP2, although the latter didn't yield the desired outcome. Despite this setback, Hamilton acknowledged the value of the collected data and expressed determination to address any challenges before the race.
Also Read: PAK vs AFG: पाकिस्तान बनाम अफगानिस्तान तीसरा वनडे में भी लगेगा रोमांच का तड़का, जानें कब, कहां और कैसे देखें लाइव मैच
Hamilton recognized the exceptional pace of both Red Bull and McLaren teams, particularly acknowledging the consistent advantage of the Red Bulls. While he acknowledged the difficulty of surpassing them, he anticipated a closely fought competition. He aimed for a top-three finish and emphasized the significance of the team's preparations leading up to the race.
Regarding the performance gap to McLaren, Hamilton elaborated, "The differences are spread across various areas. The McLaren demonstrated notably higher speed in the initial sector, particularly evident during extended runs when tire overheating was a common issue. This overheating concern affected all teams."
Lando Norris showcased remarkable confidence during the second practice, securing the fastest time of the afternoon and narrowly outpacing Verstappen by 0.023 seconds. Norris deliberated on McLaren's strategic dilemma: whether to prioritize one-lap speed or focus on race performance. He acknowledged that even outqualifying a Red Bull might not guarantee a competitive race due to their considerable speed advantage.
Verstappen, leading the championship and topping Practice One, remained optimistic about Red Bull's prospects. He mentioned the team's experimentation with car adjustments during the sessions and acknowledged that the second practice presented challenges due to increased traffic. Despite this, Verstappen affirmed his confidence in the car's potential and expressed a desire to fine-tune their approach for a stronger performance.
The stage is set for an intense and closely watched Dutch Grand Prix, with Hamilton, Norris, and Verstappen prepared to deliver exceptional performances on the Zandvoort circuit. Enthusiasts can catch the Dutch GP Qualifying live on Sky Sports F1 at 2 pm on Saturday, followed by the race at the same time on Sunday.