PAK vs AFG: Despite Pakistan's cricket team, led by Babar Azam, emerging victorious in the ODI series against Afghanistan (PAK vs AFG) with three consecutive wins, it remains imperative for them to clinch the final match. The third and concluding One Day International (ODI) is scheduled for today, Sunday, at Colombo's R. Premadasa Stadium. While Pakistan maintains a 2-0 lead in the series, winning this match could serve as a significant achievement ahead of the Asia Cup.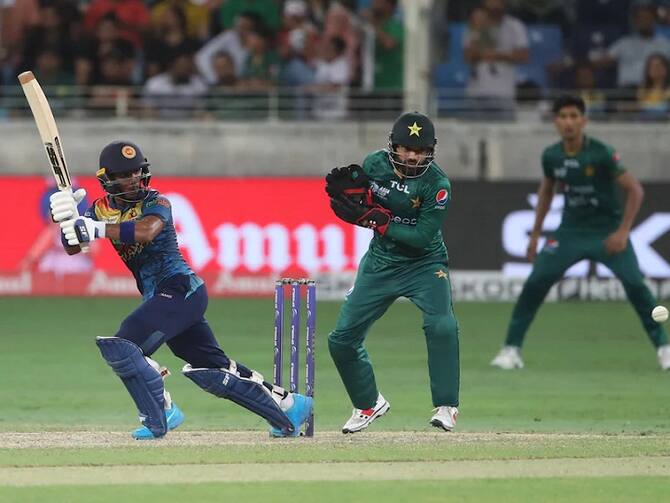 In the ultimate encounter of the ODI series between Pakistan and Afghanistan (Pakistan vs Afghanistan), the two teams square off today. Pakistan aims to secure a victory to assert its dominance over Afghanistan and solidify its position in the series. Conversely, Afghanistan will strive to secure a win in the last match. (Babar/Instagram)
Also Read: Lewis Hamilton expects a 'close' Dutch Grand Prix contest with Red Bull and McLaren at Zandvoort
Emerging victorious in this match could propel Pakistan to claim the top spot in the ICC ODI Rankings. This achievement would hold immense significance for Babar's team as they approach the upcoming Asia Cup and World Cup. However, Afghanistan, a team that has posed challenges even in the previous matches, might provide fierce competition in the third match as well. (Pakistan Cricket Twitter)
Should Pakistan falter in the third ODI, their aspirations of securing the coveted top spot will be diminished. Following victories in the initial two ODIs, Pakistan's team currently holds the second position in the ODI rankings with a rating of 118. A triumph in the third ODI would dethrone Australia and elevate Pakistan to the leading position. (AFP)
Despite both Australia and Pakistan boasting identical ratings of 118, Australia holds a marginal advantage in the decimal calculations, positioning them ahead of Pakistan. Consequently, the Australian team retains its status as the number one team. (Pakistan cricket team Instagram)
A win in the third ODI of the series would raise Pakistan's rating to 119, propelling them to the top spot in the rankings while Australia would slip down. Conversely, if Afghanistan manages to defeat Pakistan in the third ODI, Pakistan's rating would drop to 114, with India trailing closely with a one-point difference. At present, India occupies the third position in the rankings. (Rashid/Instagram)
During the first ODI, Pakistan's bowlers exhibited a dominant performance, limiting Afghanistan to a mere 59 runs. In contrast, the second ODI saw Afghanistan stage an impressive comeback, nearly wresting victory from Pakistan. However, during the final over, Naseem Shah's two crucial boundaries secured Pakistan's win against Afghanistan.